zIReN Virtual Meeting, 2021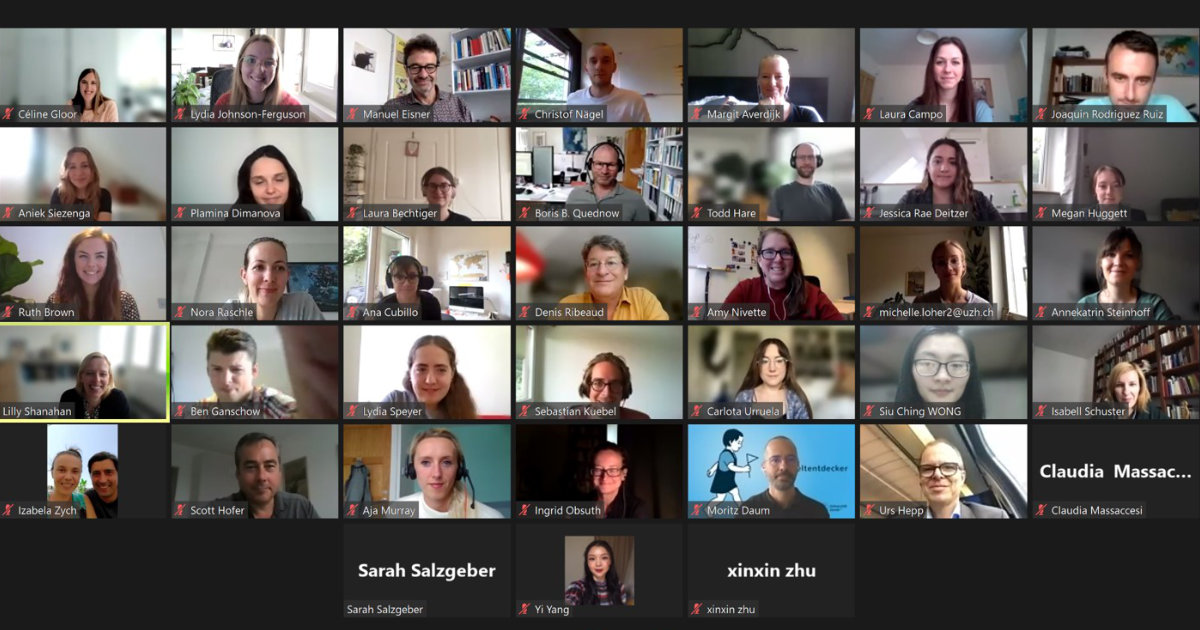 We greatly enjoyed the virtual meeting of the z-proso International Research Network (zIReN) in August 2021!
The network currently spans researchers from 27 universities who work with the Zurich Study on the Social Development from Childhood to Adulthood (z-proso).
Thank you to all who participated in this recent meeting and we hope to see you in person next year!